Colibrí
Vamos a suponer que digo

verano

,
escribo la palabra "colibrí",
la meto en un sobre
y la llevo colina abajo
hasta el buzón. Cuando abras
la carta te acordarás
de aquellos días y lo mucho,
lo muchísimo que te quiero.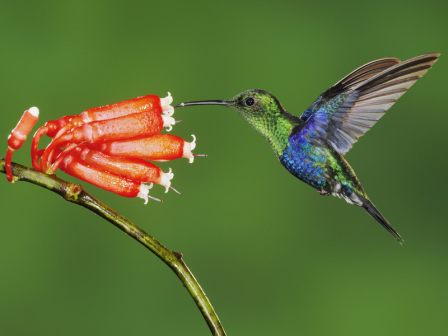 Hummingbird
write the word "hummingbird,"
put it in an envelope,
take it down the hill
to the box. When you open
my letter you will recall
those days and how much,
just how much, I love you.